The Flood Insurance Experts
Save up 30% to 50% on flood insurance now!
Save On Flood Insurance.. Easy as 1..2..3!
Get A Quote
We send you the lowest rates from multiple flood insurance carriers. You simply submit our online application in under 2 minutes! No one does it as quickly as we do!
Instant Coverage
We will send confirmation to your lender And email you a copy of your policy immediately! Making a payment is easy! You can pay online or we can bill your mortgage company. We do all the heavy lifting.
Enjoy the savings..
Just think what you can do with the money and time you saved! Join over 12,000 customers who have made the switch! Do the math! See our google reviews below!
See What Others Are Saying About Us !!
Terry Martinez
2022-03-05
I called and got taken care of by Craig, he was super friendly and got a quote emailed to me. The whole process was easy from start to finish and in a few minutes Craig had my policy done. I would highly recommend you talk to California Flood Insurance first.
David Bradford
2022-02-24
Very simple and the price was good. Arthur Jordan made everything easy and quick. Thank you
We received exceptional service provided by Krista Zilke. We were under a time crunch due to a change in the FEMA map and Krista made it happen. She was prompt in returning our phone calls and our emails. Thank you Krista.
Chandra wonderful and patient due to mixup with other previous insuring agencies. So glad I found CA flood ins. Everyone should check them out Re their insurance needs S. Quirk Michigan
Got the insurance. One thing that made the process slower and not so personal is that I asked my agent to call me a few times, that request was ignored and I only received emails and text messages. Felt very impersonal.
People were friendly, helped me with what I was looking for, and communication was prompt. The person I dealt with was Craig Yost and he was a great help in finding what I required at a reasonable rate I could afford. Tks
Kelly J Maynard
2022-02-12
Very helpful and responsive to all of our questions about flood insurance and the premium is very very competitive - quite simply, we saved a lot of money from what we were previously paying. Highly recommend Arthur Jordan! Was impressed with him and will recommend every one to request a quote from them.
Thanks to Craig Yost everything went very smoothly, Thank you Craig Yost.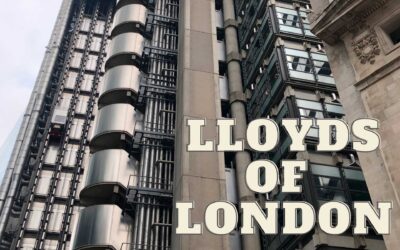 By Aaron J. Farmer Buying an insurance policy is one of the best ways to maintain the financial stability of your...
read more